Cemetery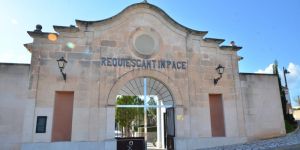 The cemetery staff assist your necessities at the burial and exhumation, maintenance, cleaning and painting chapels. They can also study works and remodelling projects of graves.
Niches, columbariums and memorials are available to hire or for sale.
The necessary documentation is processed for the provision of funerary services in town halls, The Government Health Department and the Instruction Court.
Cemeteries provide a service of gardens maintenance and cleaning.
We handle petitions to engrave headstones, ceramic memorials and adornments.
As a public licensed company, we offer a comprehensive service in management and maintenance in Cemeteries and Morgue